Posted by: Tori Johnson on Sep 3, 2010
Tagged in: Untagged
It's hybrid challenge week on the Spraground hosted by highly talented Hybrid Master Kari! "That's a Wrap" was the theme of the challenge. Here are the details:
Your challenge is to create a new wrapper or label for a product ... think candy bar, candle, bottle, can, etc.
1. Design and print your label
2. Wrap up your goodies with your newly printed goodness
3. Photograph your "repackaged" treat
4. Upload your photo to the challenge gallery
Here is one example Kari provided for inspiration.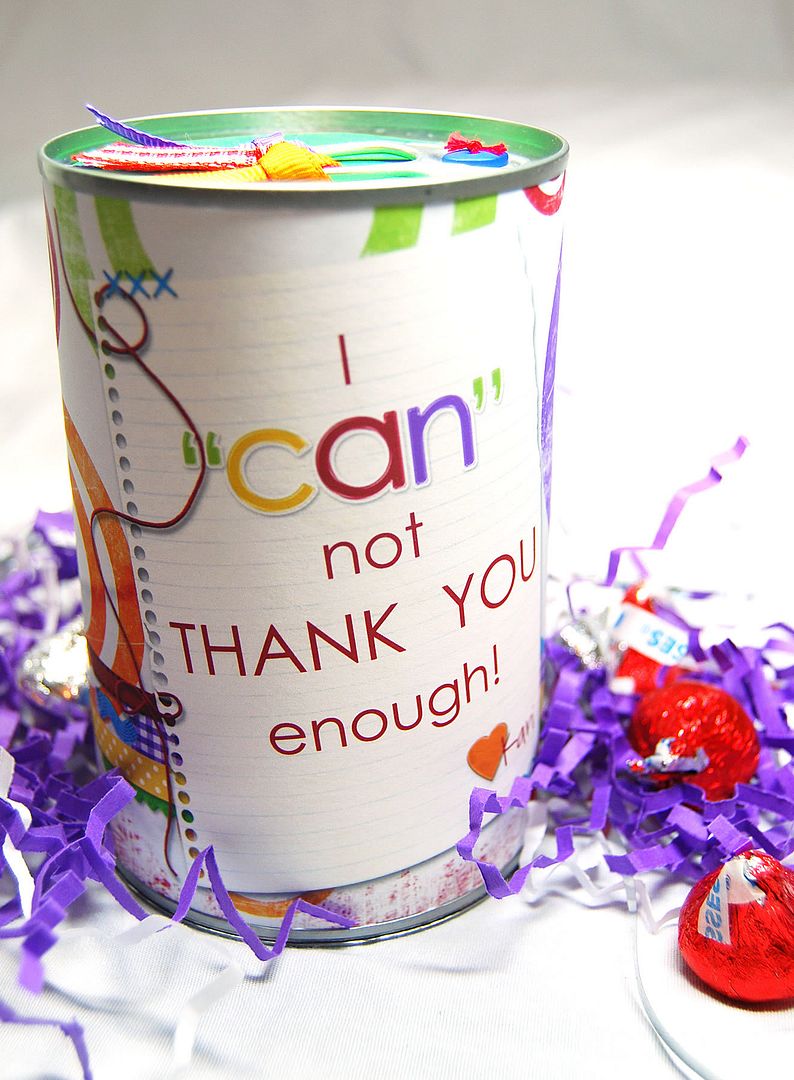 As I was looking through the gallery, I noticed a shortage of participants. Where was everyone? I saw only three beautiful projects in the challenge gallery. So, I decided to kick Mr. Randy (aka random.org) out the door this week and make ALL THREE of them Spraground Superstars, just for participating! YAY! Margje, Alice, and Lauren...like Kari's example above, I "can" not thank you enough for submitting your sweet projects! Look for $5 in Spragbucks coming soon to your inbox. :)
Thank You Crayon box by Laura
You'll Like My Fruitcake by Alice
Button Storage by Margje
Click on the images above for credits.
Do you want to be next week's Spraground Superstar and winner of five Spragbucks? Be sure to check out this next week's challenge over in the general forum. These challenges are posted every Friday morning at 10am eastern. You never know when Mr. Randy will get kicked out next and make all participants Superstars, so don't hesitate to enter! ;)
TrackBack URI for this entry
Comments
(3)
teresa deboy: ...
Keep bringing us the hybrid ideas and challenges. Although I will finish putting mine together today, it motivated me to do a project that was on the back burner for a long time! All that is left is to attach a few embellishments that I cut out this morning. Actually I was able to get a few hybrid projects done this week that have been waiting for me to have the time.

Thanks for the ideas and motivation!
1
September 03, 2010

Write comment
---