Vintage Polaroid Blog/Photo Frames 1 Pin It
$2.99
6 artistically styled polaroid frames to embellish your photos or use on your blog!
Product: Vintage Polaroid Blog/Photo Frames 1
Vintage polaroid frames get upcycled into shabby chic photo frames in this pretty set! There are 6 frames included, at actual polaroid photo size. I have also included a blog version so you can use them on your blogs!
Personal license: Choose this option for personal use.
Commercial Use: Choose this option if you would like to use these frames for scrap-for-hire, or on your business blog, or in your professional photography business.
Here is a sample of what the frames look like in action: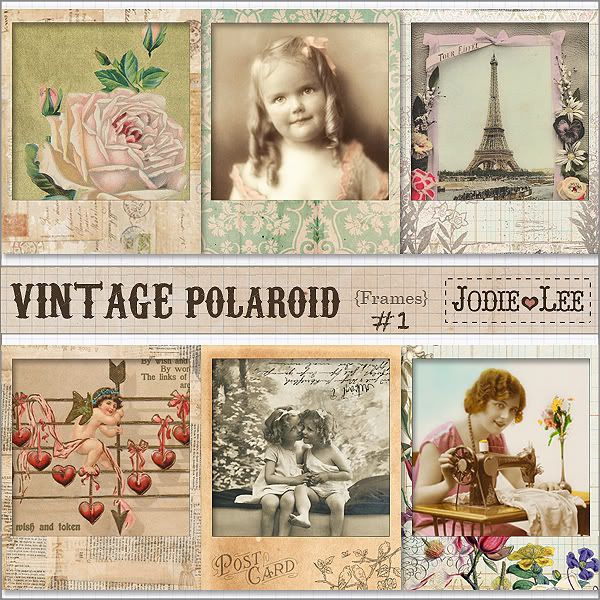 Ask a question about this product
Want to try a FREE class to learn Photoshop as it's used for digital or "hybrid" scrapbooking? Check it out:
There are yet no reviews for this product.
Please log in to write a review.