You're Ready for the Next Level!

After finishing my beginner digital scrapbooking series series (Digital 1, Digital 2, and Digital 3), you're ready to move to the next level, so take my hand and let's go! I'll walk you through four gorgeous intermediate-level layouts, each packed with techniques I don't teach anywhere else. This class builds on the material we've worked on in the previous three classes, plus clipping masks, layer masks, adjustment layers, brushwork, design, element creation, and even some photo editing! Read on for details.
Here's a look at the first layout we'll work on for our class.
---


Our Goal: Continue to Develop Photoshop Skills
This class is the first in the INTERMEDIATE group, and if you're familiar with my older class series, is roughly equivalent to the first half of Now We're Rockin' - although the techniques (and of course, the projects!) are completely different.

In addition to each lesson, you'll receive "Recipes" for projects that build off the main lessons, as well as templates for both additional layouts and mini-albums with the same designs to mix and match. Register now for access on the 29th of June!
And don't forget the awesome digital supplies you'll get with EACH Lesson and Recipe - a $12 value!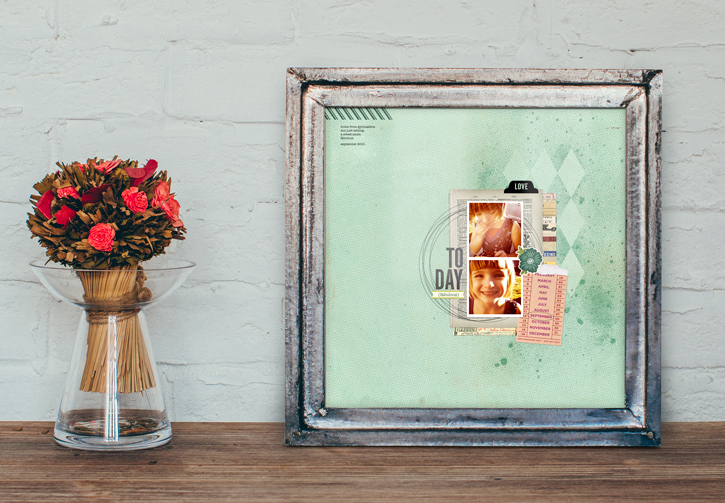 ---
What to Expect in Class
All of the classes here at JessicaSprague come with gorgeous video instruction, broken down into project-based lessons and individual tasks within each lesson. This bite-sized approach to Photoshop makes it easy to understand, and you'll be amazed at what you can accomplish in just 30 minutes at a time!
Our Digital 4: Coming Back for More class has four main lessons, where I'll walk you step-by-step through intermediate digital scrapbook layouts. You'll be amazed at how much you can do with the techniques I teach, including how to:

Manipulate brushes in size, rotation, color, and horizontal/vertical flip
Create your own clipping masks in more complex shapes beyond squares and rectangles
Use layer masks to edit photos - including selective coloring on black-and-whites
Use Photoshop tools to recolor, resize, and combine layers for a whole new look to patterned paper and embellishments
Use time-saving hotkeys
Use blending modes to achieve various looks
Make design decisions as I guide you through what to look for and how to achieve your perfect style
And more!
---
How To Prepare for Class
In addition to your open and excited mind (and nimble mouse-and-keyboard fingers), you'll need any version of Photoshop. The prerequisite for this class is the successful completion of the following:
Digital 3: You're Wild and Free
I'll Be Right There With You
The Digital 4: Back for More course is the fourth installment of JessicaSprague's Digital courses!. By the end of class, you will not only know Photoshop techniques and have new layeo! How awesome is that? We love to see your photos and cherished albums, and with every JessicaSprague.com course, there are many different ways to get in touch to show off your art, or ask a question! Register now, and I'll see you in class!
Learn more about gifting classes here.