If you only take ONE Photoshop class in your life, this is it.

I didn't know it then, but my life changed forever when I got my first digital camera. In the years since, I've taken tens of thousands of photographs on various cameras and devices, trying to capture the breathtaking beauty of the simple life that surrounds me. In the end, our photographs are the primary way we capture our memories and stories, and this makes them infinitely precious. I know you're the same way - you there, with at least three ways of taking photographs within arm's reach of you at all times? Yeah, I can see you. And I can tell you that when you combine your photographs with some edits in Photoshop, they will truly make your heart sing. I'll show you how.
Our Goal: Teach You Easy to Use Photo Editing Tips!
This course focuses on global editing - things you can apply to an entire photo. You'll learn the basic photo editing process I use for all of my own photos, plus extra techniques to take them to the next level! You'll take photos straight from your camera (or device), through simple transformations that will have you (and your loved ones) saying WOW! You'll love what an incredible difference you can make to your own precious photos. There's nothing like the rush! I swear!
NOTE: If you have Adobe Lightroom, check out my Lightroom + Photoshop class here!
What To Expect in Class
We begin class by exploring the editing process as a whole - I'll walk you through an introduction of the Photoshop & Photoshop Elements plugin we'll be using (already included when you install the program), called Adobe Camera Raw. Then we'll dive right in to our first lesson as we work on the same sample photograph.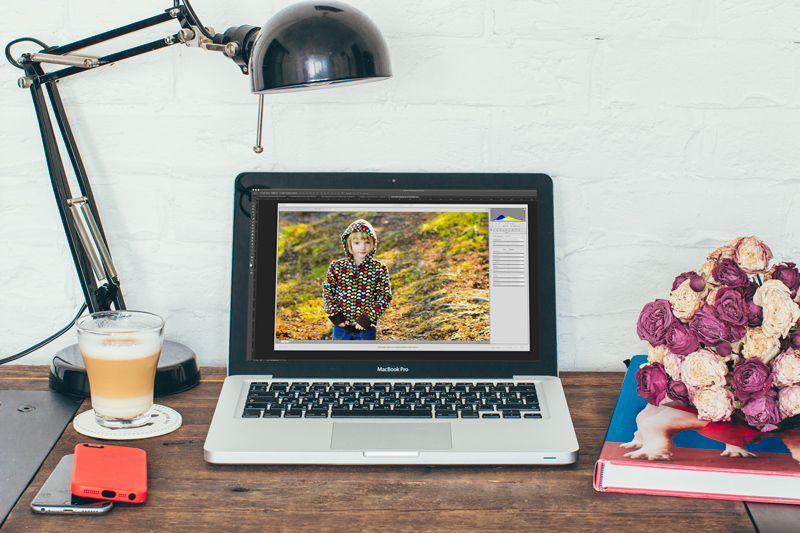 Since each photo is different, you'll learn how to apply your knowledge to various scenarios including overexposure, underexposure, low contrast - even backlighting. You'll learn not only the RIGHT techniques, but also WHEN to use which technique in your new arsenal.
After you've got the basic process down, then the fun begins! In the remaining lessons in our course, we'll start with the basic editing process, and then we'll pull our image into Photoshop, where I'll show you how to:
Crop perfectly every time
Create great black-and-white and tinted photos
Create a braggable "before & after" image to show the difference your edits make
Add a vignette
Sharpen for screen or print
Straighten
Save for both print and the web
and more!
---

How To Prepare for Class
To be successful in our class, you'll need Photoshop CC or CS6, or Photoshop Elements13 or 14. If you would like to try it out, you can download the free 30-day trial of Photoshop CC 2015 from Adobe.com.
I'll Be Right There With You
The Photo Editing 1: Photoshop Edition class is a great introduction into photo editing. By the end of class, you will not only know photo editing techniques, but also when to do them! How awesome is that? We love to see your photos, and with every JessicaSprague.com course, there are many different ways to get in touch to show off your art, or ask a question! Register now, and I'll see you in class!

Learn more about gifting classes here.