Bring Your Vintage Photos Back to Life

We all own envelopes, albums, or even boxes of photos, negatives or slides from the even before 1900, all the way through the 40s, the 60s, the 80s, and in between! Often these photos have been the victims of poor storage, fading, color shift, stains, tears, scratches, dust, and the simple aging process. In this self-paced, video-based course, I'll walk you through the techniques for restoring your vintage photos to their former glory - and beyond!
Our Goal: Restore the Magic
Some of my most precious personal memories are from Christmas and other holidays when I was little, as well as family vacations. Since I was born in the 70s, I have some truly awesome examples of 70s clothing. My parents have great examples of photos from the 60s, and I've inherited lots of 30s, 40s, and 50s black and whites, as well as some great sepia-tone photos from the turn of the century. I LOVE these pictures. They're part of me, because they're my family. My people. I recognize myself in their features, and I'm so grateful for the connection these photos provide for me. I'm especially excited for this particular class, because I am looking forward to sharing the techniques that I've used to restore my precious vintage photographs to their former glory, and beyond! Join me in class as we swap stories, share gorgeous photos and memories, and work to bring the lives of our ancestors back into focus with Photoshop!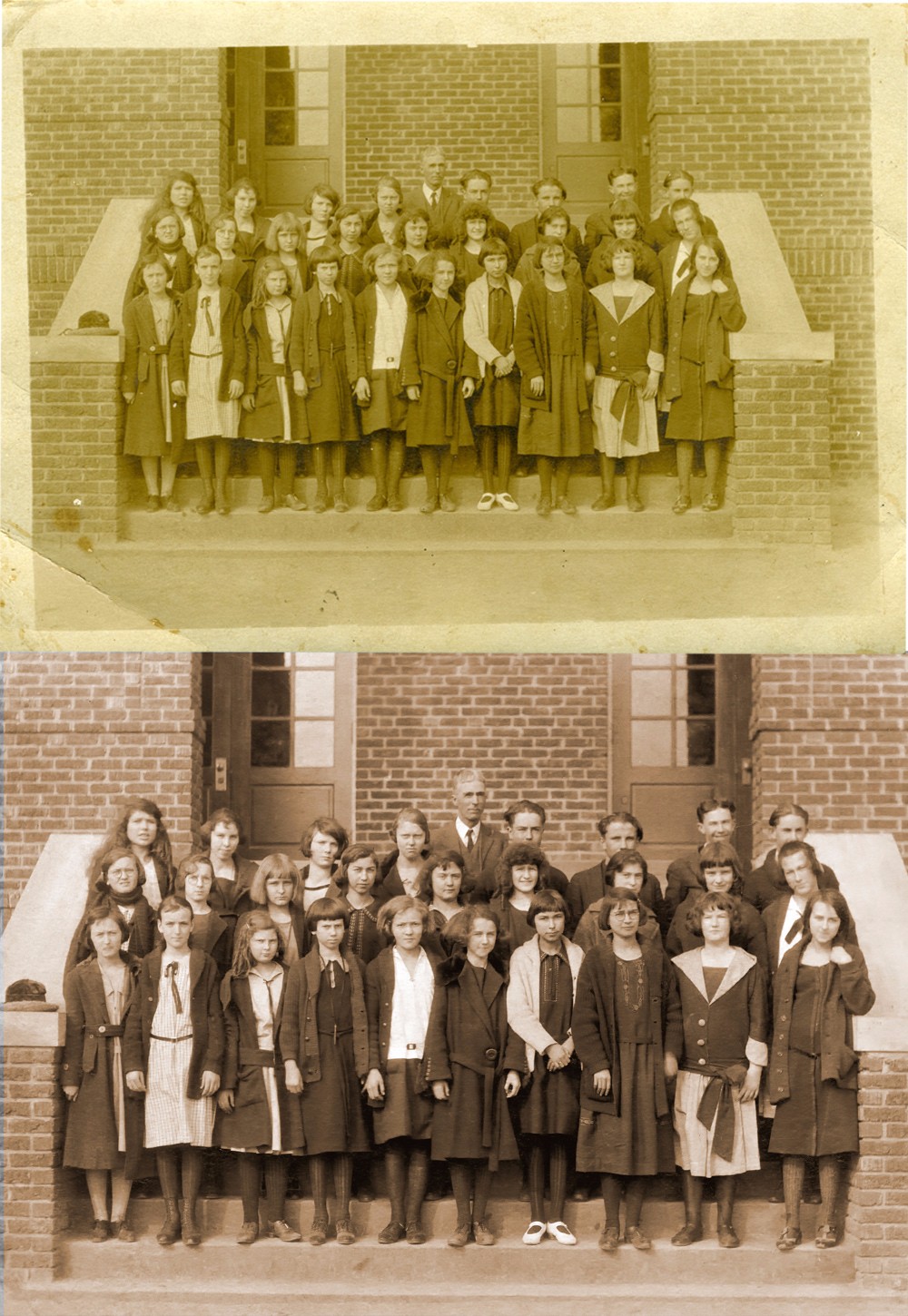 You can use either Photoshop Elements 13-14, OR Photoshop CC for class.
What To Expect in Class

This video-based course focuses on photo restoration - things you can do to bring older photos back to life, losing some of the grainy, faded appearance. You'll learn the basic photo editing workflow I use for older photos, plus extra techniques to take them to the next level! You'll take photos through simple transformations that will have you (and your loved ones) saying WOW! You'll love what an incredible difference you can make to your own precious photos. There's nothing like the rush! I swear!
With the skills in this awesome course, you'll learn:
Recommended techniques for scanning old photos, slides, and negatives into digital format
Strategies for organizing your digitized vintage photo collection
Techniques for editing vintage black-and-white and sepia-toned photos to rebalance tones and ease the damage of age
Techniques for early color photos (60s-70s) to correct color shifts and fading
Techniques for fixing over- and under-exposure
How to remove dust, scratches, stains, and even creases and folds
When to use which of the Photoshop editing tools to solve specific issues
and more!
There's no going back in time to re-shoot some of our most precious photographs, as damaged as they may be by age, exposure, or poor storage. But with the techniques you'll learn in this class, you can restore your vintage snapshots to their beautiful best. I can't wait to show you!
Take a look at some great before and after photos below. These are among the photos I'll share with you to practice on, while I guide you step-by-step: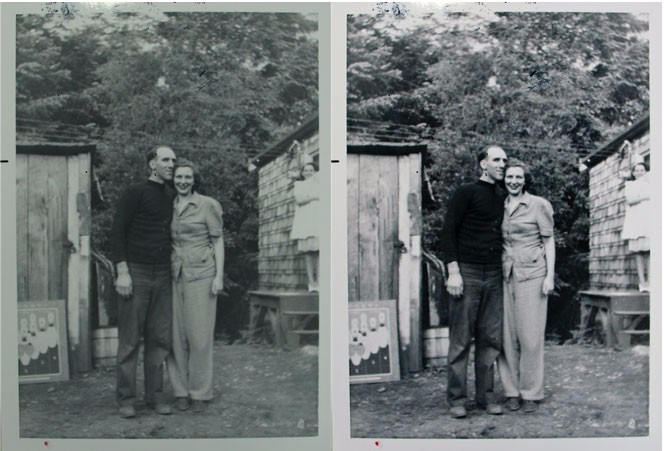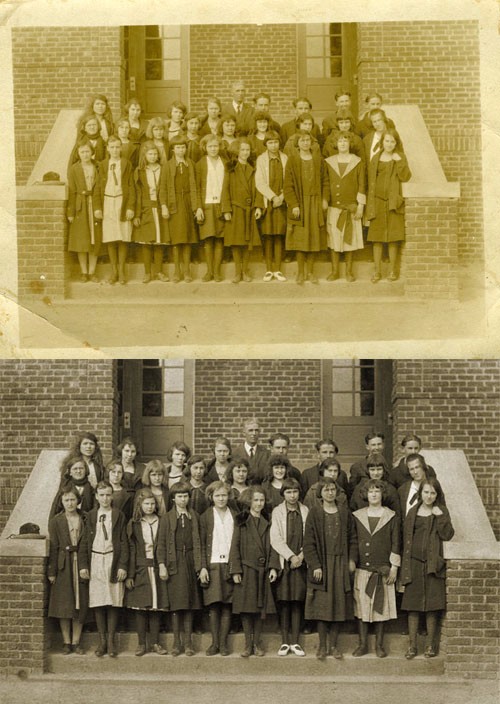 I'll Be Right There With You

By the end of class, you will have learned new Photoshop techniques to touch up and restore your vintage photos! How awesome is that? We love to see your photos and cherished albums, and with every JessicaSprague.com course, there are many different ways to get in touch to show off your art, or ask a question! Register now, and I'll see you in class!